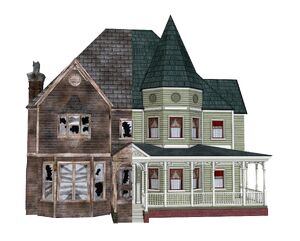 The Pike Residence is located in the New New York Sewers, it is the childhood home of Finch Pike. It is a fusion home, nature or some other mutants combination of two separate homes. Two dilapidated homes fused together perfectly, renovated for habitable living by Slate Pike to raise his son.
It is a two story home home boasting 6 bedrooms and 4 bathrooms, a large attic and a sizable basement.
Slate now shares the home with his son, Finch, daughter-in-law CJ, and his grandson, Falcon.