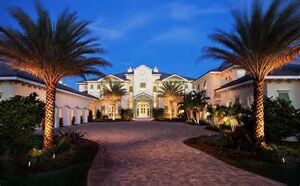 Alsace Compound is residential property of the Alsace family. The home sits on 30,000th acres in New New York. The layout consists of five separate buildings - the main house, two guest houses, Carmen's 'Wing' originally named "Casa da mãe", and the Pool House. The Alsace property has owned the land since the 13th century. The current residents are Ernesto, his wife Ligia, and their granddaughter Carmen.
(Locked)
Surrounding the property, all five buildings with Guarded entrances at the separate front, back, and side entryways is a large iron and stone gate. It is never left open, it remains locked semi-permanently with guards rotated every four to eight hours. For those daring enough to attempt to enter the property over the gate, security awaits them. Each bar of the iron gate radiates a beam of energy to the bar adjacent to it, theses beams are controlled mainly in house and monitored at the guard stations. The energy beam at set by default to non lethal. The Alsace family are not, by law, permitted the use of a higher setting without proof of necessity.
Pool House
Edit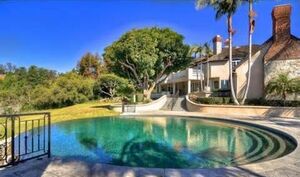 (Vacant)
Closest in distance to modest outdoor pool is the Pool House. It is a two-story, four bedroom, three bathroom home with a fire place, balcony and a two car garage. This building is an add on over the last half century, intended for Carmen in its conceptualization. The final product was finished by a designer with no specific personal details requested.