Albern Heights Business Offices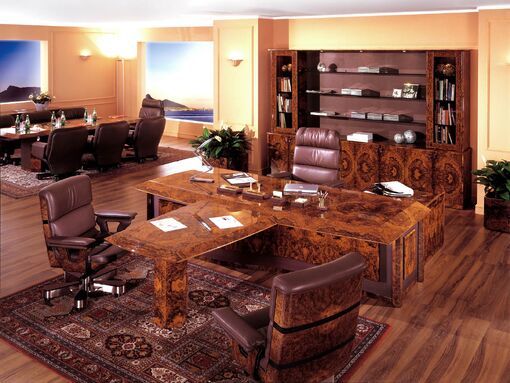 If you lived here ... this would be your home office.
The Business offices at Albern Heights were designed for the business minded to work in the appropriate environment, there are several hundred rooms designed just like this one for such occasions. Each room has a one large T-shaped desk that can seat three people, and a large narrow table for conferences that can comfortably seat eight.
| Rec Room | Pool | Lounge | Spa & Salon |